Do I Have Enough Jawbone For Dental Implants?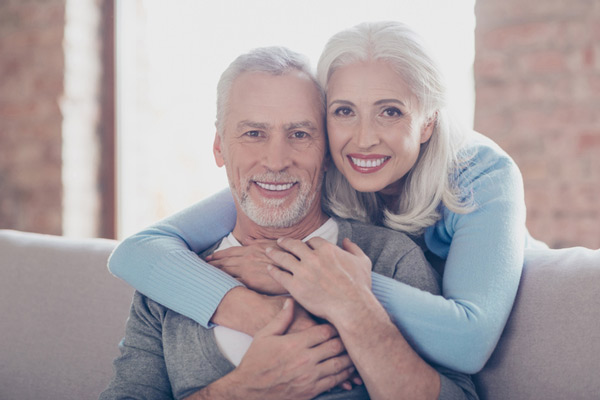 If you are seeking dental implant placement, but have been told you do not have enough jawbone to support dental implants, a ridge augmentation may be the answer. At Pacific Oral & Facial Surgery Center we offer ridge augmentations to correct deformities in the upper and lower jaw caused by tissue and bone deterioration. Ridge augmentation is a bone grafting procedure to augment the alveolar ridge—the area of the jawbone that holds the tooth sockets in the upper and lower jaws.

Bone and tissue loss along the alveolar ridge may have been caused by periodontal (gum) disease, trauma, developmental defects, and by wearing dentures. A ridge augmentation can enhance the appearance of dental restorations and increase the likelihood of long-term success of dental implants.


Soft Tissue Ridge Augmentation

A soft tissue ridge augmentation is performed to enhance the esthetics of the gums. An incision is made in the bony ridge and a soft tissue graft placed over the area before the gum tissue is replaced over the graft and stitched in place.


Hard Tissue Ridge Augmentation

A hard tissue ridge augmentation is performed to augment the bone prior to implant surgery. It can be carried out alone or with a soft tissue augmentation. An incision is made in the gum to expose the bone and bone graft material grafted into the deficient site. A membrane may be placed over before the gum is stitched back in place. Following the procedure, it is typically four months or more before an implant can be placed, sometimes it is as long as a year.


Extraction Site Preservation

When a tooth is removed, the bone around the socket begins to resorb. This also causes the overlying gum tissue to degenerate, and it begins to thin as the ridge flattens. Thus, socket preservation is recommended to preserve as much of the jawbone as possible, particularly if you are considering restorations such as dental implants.


Where is the Bone Grafting Material From?

Bone grafting material can be harvested from several sources. It can come from your own body, from another body, from an animal or it may be a synthetic material, called hydroxyapatite, which is readily biocompatible with human bone. All sources have been tested and safe for patients to receive a bone graft.


How Does a Bone Graft Work?

A bone graft consists of healthy cells that regenerate and form new bone in an area that has deteriorated. It supports the bone tissue around the socket, and eventually, it will be replaced by new, healthy alveolar bone.


How is the Recovery Process?

Ridge augmentation is carried out under a local anesthetic, or in combination with conscious sedation so the procedure is not painful. After surgery, over-the-counter pain medication will keep you pain-free, although you may experience some discomfort until your mouth heals.

This will include bleeding, which may last for up to 72 hours. Swelling and bruising can start shortly after surgery, reaching their peak at around day three. By applying regular ice packs to the affected area in the first 48 hours, you can significantly reduce swelling which will quicken your recovery. You may want to stick to a soft food diet until your mouth begins to feel better, but it could be one to two weeks before you are feeling more like yourself.

Ridge augmentation surgery can help you have the jawbone strength and density you need to support your single tooth implant or multiple tooth implant. Find out all there is to know about ridge augmentation surgery at Pacific Oral & Facial Surgery Center and whether it might benefit you.

Call us at 925-290-7727 and arrange to have a consultation with one of our experts.