Skin Pathology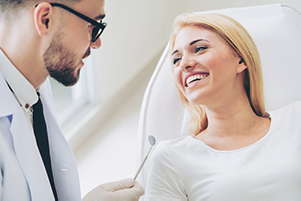 Your skin is the largest organ in your body. Being on the outside of your body, your skin is exposed to a lot. Your skin deals with the sun, heat, cold, harsh winds, and all kinds of different impurities in the air. There are many different types of conditions that can affect your skin, and your health. Pacific Oral & Facial Surgery Center can help to diagnose and treat these issues with skin pathology.


What is Skin Pathology?

Skin pathology is also called dermatopathology. It is a subspecialty of pathology that involves the study, diagnosis, and treatment of conditions affecting your skin. There are numerous different types of inflammatory conditions that can affect your skin. This can make interpretations of skin samples difficult. However, we are highly trained and experienced in diagnosing these disorders under a microscope to help you get the treatment you need to restore your health.


Common Inflammatory Diseases

There are numerous inflammatory diseases that can impact your skin and your overall health. Common inflammatory diseases include:

| | |
| --- | --- |
| • | Eczema. Also called atopic dermatitis, eczema is a condition that causes skin irritation, leaving your skin itchy and red. |
| • | Psoriasis. Psoriasis is an autoimmune condition that causes your skin to become scaly, red, and itchy. The symptoms of this condition are often triggered by different events or foods. |
| • | Lichen planus. This condition occurs when your immune system mistakenly attacks cells of your skin, leaving itchy, purple bumps. |
| • | Seborrheic keratosis. Seborrheic keratosis is one of the most common noncancerous skin growths, particularly in older adults. The growths often appear in groups. The growths appear slightly raised, waxy, and scaly. |
| • | Skin cancer. There are many types of skin cancer, including basal cell carcinoma, squamous cell carcinoma, and melanoma. |
Diagnosing Skin Conditions

Diagnosing skin conditions often involves a soft tissue biopsy. This is a procedure that involves surgically removing a small portion of the abnormality to examine the tissue under a microscope. The tissue sample is stained before being placed on a slide. This allows us to more closely examine the cells in your skin. We can detect the presence of precancerous and cancerous cells. We can also identify different issues causing the condition, such as bacteria or fungi, or specific substances deposited in the skin. With a biopsy, we can make a diagnosis and determine the best treatment.


Treating Skin Conditions

The type of treatment you receive will depend upon your diagnosis. Some issues can be treated with oral or topical medications.

In some cases, treating the skin condition may require surgery to remove the abnormality. When removing the abnormality, such as a cancerous growth, a small portion of skin around its border may also be removed. This helps to ensure that all cancerous cells have been taken out. A follow up after surgery allows us to check and make sure that all of the cancer has been removed and that you are healing properly. If additional treatment is needed, we can help.

Diagnosing and treating issues affecting your skin is essential for stopping dangerous skin conditions and restoring your health. For more information on oral pathology, and how we can help, call Pacific Oral & Facial Surgery Center today at 925-290-7727.